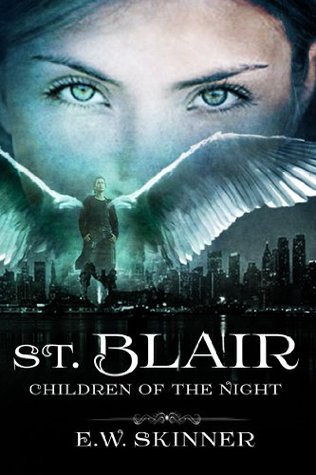 Sybille Malone lives in an overpopulated Manhattan, Region One, of Global Good 2202. Their society is the fulfillment of utopian ideals developed by the surviving masses of 2100. Seventeen-year-old Sybille is a resident of Dayshift and longs for a Nightshift boy known only as Mark. Distraught by Global Good's restrictive culture, Sybille is desperate until she finds a relic of a past civilization. The discovery of Blair's diary sets off a chain of supernatural events that not only affects Sybille's close relationships, but has Global Good scrambling to find the culprit.
Review:
I received a free copy of this book from the author in exchange for an honest review. All opinions are my own.
I really enjoyed this book. The way it was composed was unlike any other I've ever read. The plot was different from any other I've seen, too. I liked this book mostly -being a Christian- because it was about this world with no religious belief other than their government called Good. In the novel, the main character (Sybille) finds an old diary that was written by a girl (from our modern times, named Blair) that has been given gifts from God. In the diary and through various encounters in the book, Sybille learns about God and how she may be an important role in bringing back His religion. Make sure that when you read this book, you are prepared to
stay focused
and keep up with what's happening because there is rarely ever nothing happening and all the events that happen are
very
important to the end result. I have been given nothing to complain about with this novel. I'm very much looking forward to the next book!
Reviewer:
Autumn